Real estate investment in Turkey
Real estate is one of the most popular objects for investing free funds. Commercial real estate can be used to run your own business or to rent. Renting a house with favorable location and modern infrastructure by the day or long term rental also brings a good income. Investments in overseas property are especially attractive for Ukrainians. In particular, investments in residential and commercial facilities in Turkey, not only quickly pay off, but also open up for big investors, new horizons associated with obtaining Turkish citizenship and a number of related benefits.
Today it is easy to buy a house, hotel, office or store in Turkey. But to make a purchase on attractive terms, to choose among a variety of proposals liquid and highly profitable real estate, you need help from professionals. Company TURKEY PROPERTY GROUP offers its services to those who are looking for investment objects in the Turkish real estate market. We will help with the selection of interesting, attractive options for investors who:
have different amounts of money, from a few tens to a few hundred thousand or even millions of euros;
are aimed at quickly obtaining income from the resale of real estate or long-term investment, which will pay off gradually;
Want to develop their own business in Turkey, which requires premises;
plan to receive a passive income from the rental of residential real estate, as well as periodically use it for personal needs.
Advantages and nuances of investing in Turkish real estate
Any investment, including real estate investments, is a business. And business requires clear planning and development of a long-term strategy. If an investor chooses real estate as an investment object, in addition to the cost of purchase, he will have to pay for its maintenance. The owner of a property in Turkey, in addition to utility bills for the premises, which is his property, must pay monthly Aidat. This payment for cleaning, maintenance, security, lighting and water supply for common areas, maintenance and similar services. Another item of expenditure is the annual property tax, which is by far the lowest in Europe.
To assess how profitable the investment will be, you need to calculate the total cost, as well as predict the likely income. It requires in-depth knowledge of Turkish real estate market trends, price trends, residential and commercial property rental rates of different classes in different regions. If you plan to invest in housing and hotels located in resort areas of Turkey, you should consider the seasonal dynamics of rental costs. Specialists of TURKEY PROPERTY GROUP can accurately assess investment attractiveness of each object, its liquidity and profitability.
More and more Ukrainians prefer to invest in real estate in Turkey, as the Ukrainian financial market is unstable, and investing in domestic real estate is risky enough event. Buying a profitable property in Turkey is both more profitable and safer.
The main advantages of projects to invest in Turkish real estate:
the ability to quickly recoup costs and make a profit;
availability of investment construction projects with high profitability;
availability of favorable offers on the secondary real estate market, risk-free investment opportunities with low initial costs;
Apartments, houses, villas, commercial space in Turkey are highly liquid and multifunctional assets. They can be rented out, used for personal needs or profitable to sell;
Foreigners who own property in Turkey, with a high likelihood of obtaining a large loan in a Turkish bank;
owners of any real estate can apply for a residence permit, and investments of at least a quarter of a million euros qualify for citizenship.
Rapid return on investment is due to the fact that over the past 5 years in Turkey there is a steady increase in property prices, an increase of about 20% per year. So apartments or commercial property can be profitable to sell after just one year, the profit more than covers the cost of maintenance. Invest can be made not only in new buildings, in the secondary market you can find affordable apartments in good condition. If you invest extra money in the modernization of such an apartment, improving living conditions, its market value will rise, the attractiveness for potential tenants.
Investments in the residential and especially commercial real estate under construction are even more profitable. The cost of the completed commercial property is substantially higher than the total cost of its construction and commissioning. It takes 10-18 months to complete a project, depending on its scale. The profitability of such projects in case of sale of commercial real estate immediately after completion of construction is on average 90%. To invest in the construction of the apartment is sufficiently small amount, and its resale will bring about 30-35% of income. You can not register ownership of the finished apartment, and to transfer the right to claim it to the buyer under the contract of assignment, then you do not have to pay real estate purchase tax. Investing money in real estate is definitely more profitable than keeping it in the bank on deposit. Another advantage of such investments over bank deposits is that money is subject to inflation, while real estate only grows in value over time.
The advantages of real estate in Turkey
Registration of residence permit
Profit up to 40% from resale
Income 5-12% per annum from renting
0% installment and down payment from 30%
LCD infrastructure as a 5* hotel
The best objects for investing in overseas property
For buyers of real estate abroad one of the most attractive countries in recent years has become Turkey. Russian-speaking buyers prefer real estate located on the Mediterranean coast of the country. This year, the main object of investment is a high-yield residential real estate in Turkey, apartments and houses that are in demand among tenants. Also the commercial real estate, especially hotel real estate is in demand. Specialists recommend to invest in hotels in popular resorts.
It is not possible to invest in construction projects in all areas; the coastal areas of Antalya, Alanya central part are fully built-up, but Avsallar region is still under construction. The Avsallar coastal area, which is one of the best beaches in Turkey, is one of the most attractive areas for property development. The beach in Avllar is one of the best in Alanya, and the developers are planning to develop the infrastructure and the prices will increase in the short term. If affordability is a criterion in choosing a property, it is worth paying attention to Mersin, where prices are still low. Tourism in Mersin is underdeveloped; it is an industrial and commercial region with a major port and a university. So the demand for apartments for rent here does not depend on the season. Mersin is a promising region for long-term investments, but in the near future, a sharp rise in prices is not expected.
For high-yield investments, the most promising today are Izmir, Ankara and Istanbul, over the past year the real estate prices here have increased by one-third, and this trend is likely to continue. One reason for the jump in prices is the devaluation of the national currency. Real estate prices in euros or dollars also rose, but not so much. Therefore, foreign investors, who kept their savings in hard currency instead of Turkish Liras, were in a better position than the Turkish citizens. Experts TURKEY PROPERTY GROUP also recommend investors to pay attention to real estate in Didim and Fethiye, you can buy an apartment in these areas on fairly attractive terms.
Investments in commercial real estate in Turkey
This category of real estate is suitable primarily for large investors, since even small commercial properties are more expensive than residential apartments. But also the return on investment is higher, they pay off faster;
The most profitable investments in the objects under construction, but to bring income will not immediately, only after completion of construction. In Turkey, unlike the CIS countries, the risks of such investments are minimal, especially if you resort to the services of TURKEY PROPERTY GROUP. We cooperate only with reliable and proven developers;
if the property is purchased for rent, the owner does not have to worry about its maintenance – this task is shifted to tenants;
well thought-out tax structuring of investments in commercial real estate allows to reduce costs and increase profits. TURKEY PROPERTY GROUP has specialists of various profiles, including experts in the field of tax laws of Turkey. They will help develop the best scheme.
Investments in residential properties in Turkey
Investments in housing can bring income from resale or lease. In the first case, after about a year you can fully recoup the funds expended and get a profit, which is usually 5-10%, and in the case of equity participation in the construction of residential complexes up to 30-35%. Despite the possibility of obtaining a quick profit, most investors prefer long-term investments, stable income from the rental of apartments or houses.
The easiest way to rent apartments 1 +1 and 1 +2, this is the most popular category of residential real estate, demand for studio apartments and expensive large area apartments are lower. Affluent people prefer to rent villas, not multi-bedroom apartments. In the summer of 2020 due to the epidemic situation in Turkey demand for villas in secluded mountainous areas has increased sharply, but it is unlikely that this trend will continue for a long time.
In addition to the characteristics of the property itself on the level of rental income is largely influenced by its type:
Rental housing in Turkey can be carried out by the owner or the management company;
Management companies offer 2 types of rental – guaranteed or pay-as-you-go;
housing for rent by the day, on a long term or seasonal basis.
Only foreign investors who live in Turkey can personally search for tenants and communicate with them regularly. Most non-residents conclude an agreement with a management company and receive a passive income. If a guaranteed rental agreement is signed, the management company pays the property owner a fixed fee, regardless of what amount is received from the tenants, and whether they managed to surrender the housing at all. Annual income averages 5-7% of the property value. In the case of pay-as-you-go, the owner receives most of the amount of rent minus 10-20% (management company commission). But if the property remains unclaimed, he gets nothing. Despite the risks, the average yield of this type of lease is higher than the guaranteed, and reaches 8-12% per annum.
Daily rental rates are much higher, but the occupancy rate is an average of 15 days per month, that is, about half the time the property is empty. Not all housing is suitable for daily rent, it is important proximity to a major transportation hub, market, shopping center, places of interest for those whose goal is sightseeing tourism.
Seasonal rentals are common in the resort areas. The main factors that determine the popularity of housing and the cost of renting – the proximity of the sea, tourist infrastructure and the season. In the high season, prices peak, in the low season – falling, some months of the year housing can be empty or rented at a minimal rate.
Apartments in megalopolises, industrial centers makes sense to rent on a long-term basis, which is in demand by those who come here to work or study. The rates are lower than for daily or seasonal rentals, but the income is stable. Another plus is that tenants who rent for a long time tend to take better care of it, taking care to maintain order.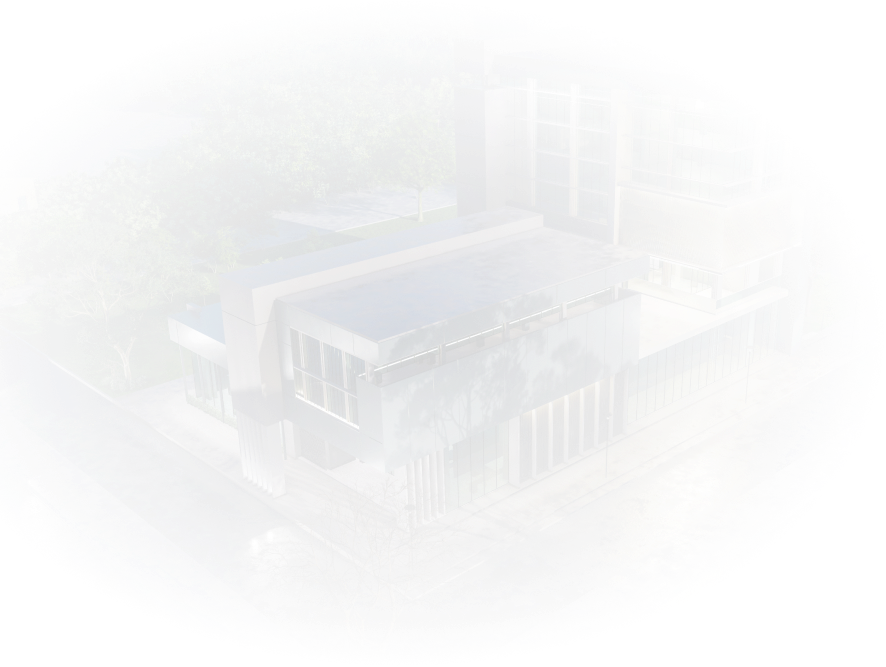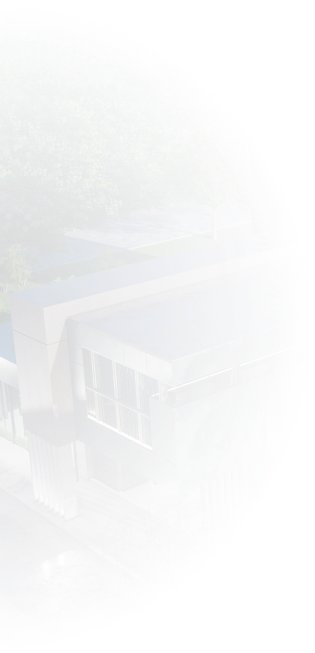 How does the deal process work?
Start
You fill out an application and voice your real estate wishes
Search
We select the best facilities for you
Selection
You fly on a sightseeing tour or choose a property remotely
Contract
We conclude the agreement and you become the owner of the desired apartment in Turkey
Result
You get all the benefits of being a real estate owner: the possibility of obtaining a residence permit, income from renting or reselling the property
Real reviews. Happy People
I contacted this real estate agency on the recommendation of friends to help me choose and buy an apartment in Alanya. In a short time I was prepared a list of properties for my needs - for rent and income. I was very pleased with the service, because the process from application to purchase took only a month and a half.
My family and I were pleased with the company Turkey Property Group, and especially the professionalism of the staff. They helped to understand the pros and cons of various projects and accompanied at all stages of the transaction. The purchase was as quick and easy as possible.
Many thanks to Turkey Property Group, especially all the people involved in our transaction for making my dream come true! You are not only true professionals but also very nice and sincere people. I wish you prosperity and good customers!
I turned to Turkey Property Group with a request to find me an apartment, and I was pleasantly surprised not only by the professionalism of their staff, but also by their attentive and sensitive attitude! I want to thank the company for their accurate, efficient work. Good luck to you, grateful clients, I will recommend you to all my friends and acquaintances as a reliable partner.
When I wanted to buy property in Turkey, I was confused by the process of registration of the transaction with complete ignorance of Turkish. But after turning to Turkey Property Group any doubts dissipated.
The staff took care of all matters relating to the selection and registration of the apartment. For me, as a buyer, everything was very simple.
I want to thank all the employees of the agency, thank you!

Recommendations to potential investors in Turkish real estate from TURKEY PROPERTY GROUP
To invest in residential or commercial real estate in Turkey justified your expectations, use the advice of experts:
Monitor real estate price trends in recent years, as well as seasonal fluctuations. This will help you choose the best time to buy and sell;
For planning costs, and an estimate of the possible profits guided by the prices in euros or dollars, the Turkish lira, as well as the Ukrainian hryvnia, are unstable;
In Turkey, the most highly profitable are investments in real estate in popular resort areas and major metropolitan areas;
which influences the profitability and liquidity of any real estate – infrastructure, proximity to transportation, stores, children's and medical facilities;
Think in advance about the strategy for obtaining income, in order to choose the best category of real estate. For long-term investment is better suited to new buildings and objects under construction, and if the ultimate goal is resale, should focus on the secondary market;
in addition to the value of the property assess the associated costs, the need for additional investments. Buying cheap housing or commercial space that is obsolete, requiring major repairs, is not always profitable;
Investing in Turkish real estate, investing in real estate abroadInvestment construction projects are characterized by maximum profitability, but the risks are higher than when buying ready-made real estate. Therefore, before investing in such projects, gather as much reliable information about the reputation of the developer, carefully review the documents.
You can also use the help of the specialists of TURKEY PROPERTY GROUP. Among the many proposals available on the real estate market of Turkey, we select objects with high investment potential. Just tell us your property requirements or state your main investment objective and budget. Our managers will help you find an option that best meets your needs.
You can get acquainted with potential objects of investment during sightseeing tour in Turkey, as well as in the format of online viewing. It is possible to close the deal remotely, without a personal visit to Turkey.
In order to get more detailed information on investments, to ask questions, to order the selection of properties, call us or fill in the application form on the website.
TOP-5 popular questions for investors in foreign real estate
❓Are there advantages to investing in real estate in Turkey?
Yes, the advantages of investing in real estate in Turkey include lower property prices compared to other European countries, favorable conditions for foreign investors, high profitability, and a wide choice of real estate for investment.
❓What are the risks of investing in Turkish real estate?
Risks of investing in real estate in Turkey include changes in the economic situation, currency exchange rate fluctuations, property rights issues related to complex legal procedures and cultural differences.
❓What are the legal procedures involved in purchasing real estate in Turkey?
Legal procedures involved in purchasing real estate in Turkey include obtaining a Turkish identification number, opening a bank account, and obtaining permission to buy property from the Turkish General Registry Office.
❓Which regions of Turkey are the most attractive for real estate investment in 2023?
Top 5 regions for investment are Demirtas, Avsallar, Bodrum, Gazipasa, and Mahmutlar.
❓Need to find a trusted real estate agent to help you find great deals?
A reliable real estate agency can help investors find profitable offers, provide legal consultations and support, and provide comprehensive assistance after purchasing real estate, making it the safest option.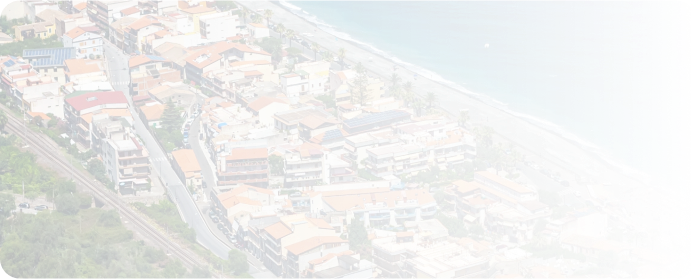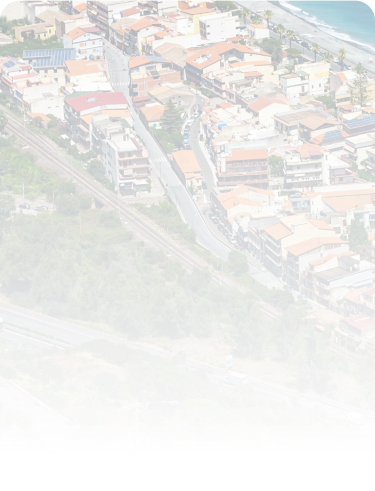 Want help finding a property?
Fill out a short application form and we will call you back within 1 hour